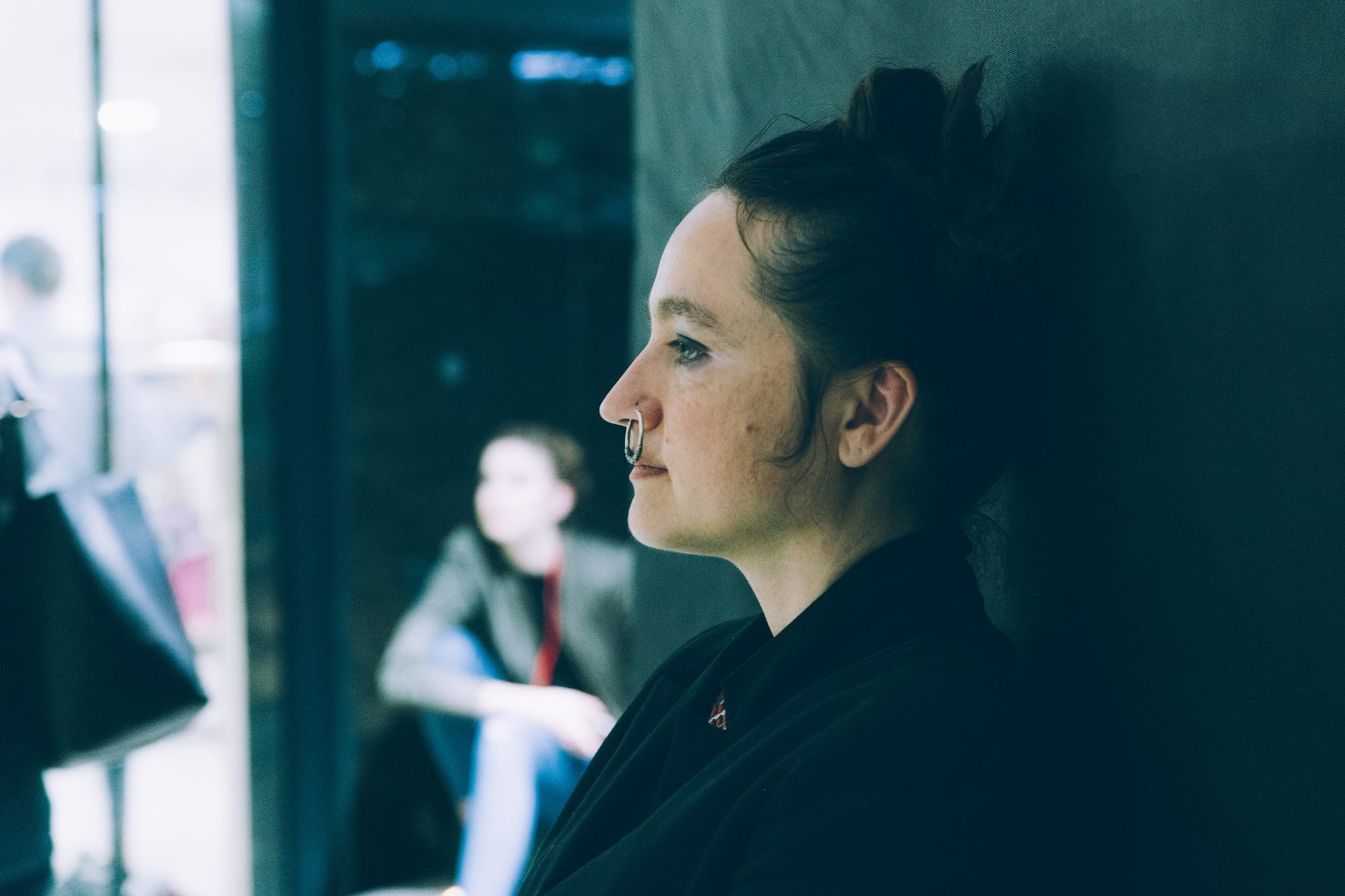 MANDALI MENDRILLA™ is one of the world's first conscious vegetarian luxury fashion houses – with a pinch of avant-garde.
The house is especially famous for one of a kind Yantra Couture™ sculptural garments made in harmony with nature. Yantra Couture™ garments are designed using ancient subtle technologies which assist in creating patterns based on individualised mandala diagrams aligned with the inspiration of the designer and, if applicable, the client.
MANDALI MENDRILLA™ collections dwell on happiness, beauty and celebration intertwined with explorations in human psychology. A significant contrasting play with primary colors and experimental patterns that explore multicultural influences and androginy, the worldly and the transcendent, are executed with attention to non-violent craftsmanship.
The house was founded in 1995, by Mandali Mendrilla, an American artist and designer who remains the creative director, head designer and owner of the house. The principal activity of the house is situated at an art atelier and a made to order sculptural couture studio called MANDALI MENDRILLA ATELIER™.
In 2013, the house expanded to include a demi couture clothing and jewellery line MENDRILLA™, as well as a haute sports label LALALALI™.
MANDALI MENDRILLA collections received several "Fashion Week Grand Prix" awards, "Best Young Designer" award as well as a "Migliore Creazione Alta Moda" award.
The house exhibits when the collections are ready. Collections and art created by Mandali Mendrilla appeared in several galleries and museums around the world, especially in the USA.
Museums such as the China Art Museum in Shanghai and the Museo de Arte Contemporáneo at the Conde Duque in Madrid, Helsinki Fashion Week as well as the Burning Man festival in the USA are some of the platforms that hosted Mandali Mendrilla's work.
The MANDALI MENDRILLA company is registered in the Netherlands and, since 2015, its principal sculptural couture atelier is based near Durbuy, in Belgium.
DESIGNER'S BIOGRAPHY
Mandali Mendrilla grew up on the Croatian coast, receiving classical education at the gymnasium school in Rijeka, attending bespoke tailoring sessions with her mother's impeccable seamstress and lessons in fine art by Croatian sculptor Tatjana Kostanjevic and architect Igor Rukavina, spending holidays traveling the world.
Her presence in fashion started in 1995, when her collection was selected as the theme collection of the Croatian Fashion Week – Fashion News and awarded a special Design Excellence award.
From 1995 to 2006, Mandali designed several avant-garde couture Fashion Week award winning collections, was featured on MTV Europe and other international media, organised and attended numerous fashion shows, performance art happenings and art exhibits, as well as worked with many artists such as Damir Hoyka, Dino Dvornik, Damir Urban, Matteo Cetinski, Let 3, Putokazi and others.
In 1996, supported by senior designer Goran Lelas, Mandali's work was noticed by the representatives of the house of Missoni, and featured by the prestigious La Quinta agency in Milano. At the time, Mandali opted not to fully concentrate on fashion, but instead continue designing only for a limited number of clients and complete her studies at the Rijeka Faculty of Philosophy, where she obtained a Bachelor of Arts degree in English and Croatian Language and Literature.
In that period, and until 2014, Mandali also studied yoga and traditional arts of India under tutelage of Kenneth R. Valpey, Ph. D, University of Oxford, author of 'Attending Krsna's Image: Caitanya Vaisnava Murti-seva as Devotional Truth' (Routledge, 2006), concentrating on deity dressing, altar decoration, deity dress design as well as temple architecture and rituals. The studies also included periodically experiencing monastic life in bhakti yoga ashrams in India, USA, Europe and the UK.
The studies inspired several art projects, like the first historical Croatian translation of the Indian epic Ramayana, and a collaboration with British anthropologist Chantal Boulanger on "Vrndavana: The Sari Experiment".
In 2006, Mandali joined the American fashion and art scene and has since become one of the most beloved conscious artists, as featured in the March 2014 issue of The Yoga Journal. In the USA, Mandali Mendrilla is known for her collaboration with late husband and artist Elisha Drury on performance art installations in Black Rock City, Burning Man, photographed and filmed by Andre Wagner and Rasa Partin, as well as fashion shows, exhibitions and clothing collections with a message of mindfulness and sustainability.
In 2014, Mandali re-established her European atelier and has since produced conscious works of art and luxury clothing collections that received worldwide appreciation and appeared in prestigious museums and galleries across the globe.
In 2015, Mandali has collaborated with the late Dutch sculptor Bert Van Loo, who offered valuable inspiration in the designing of her sculpture dress Mandala of Desires (Blue Lotus Wish Tree).
Since 2014, Mandali has collaborated with the Dutch Samadhi Dance Company and her work was featured in the finale of their 10th anniversary show "Between Worlds" at the DeLa Mar theatre in Amsterdam.
With a desire to better assist new talents in the fashion industry with mentoring, in 2016, Mandali completed the European Union's Erasmus program for young entrepreneurs as well as a certificate course with the PARSONS school of design in New York, USA.